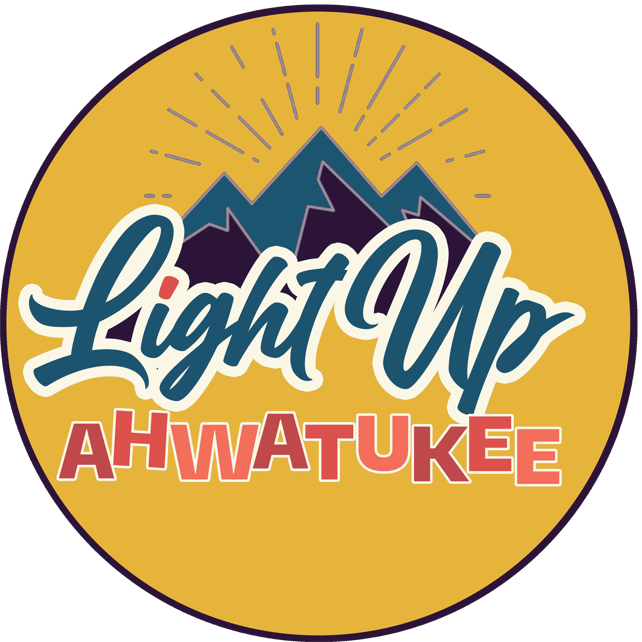 Light Up Ahwatukee Holiday Festival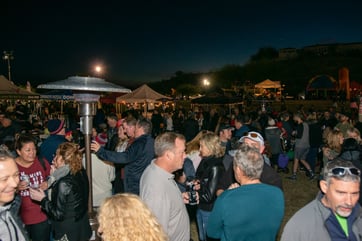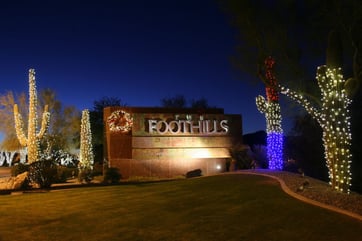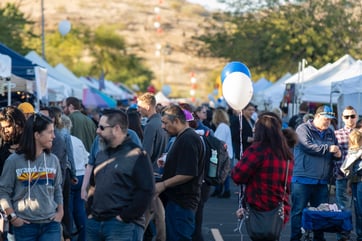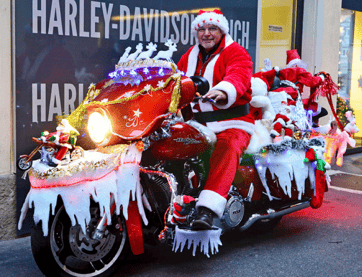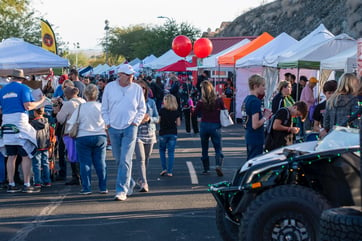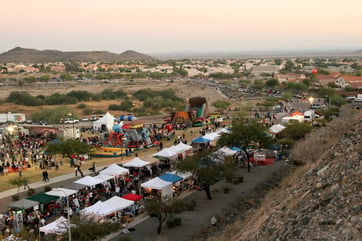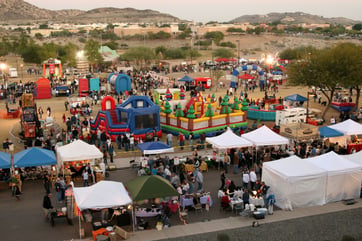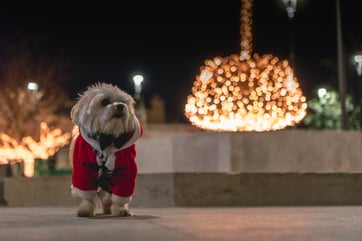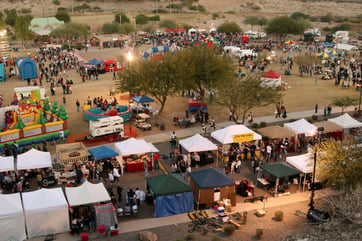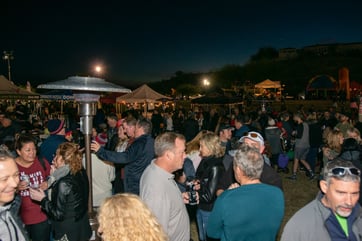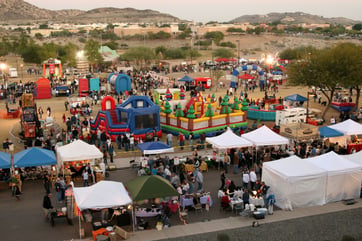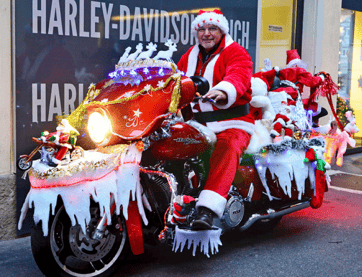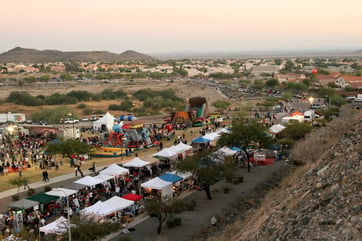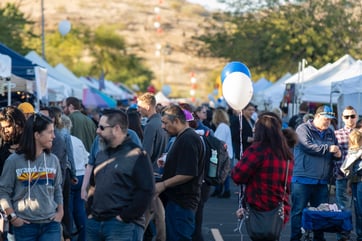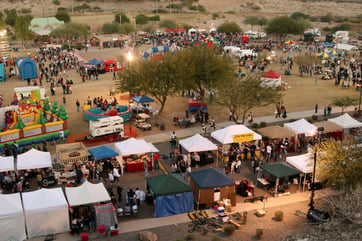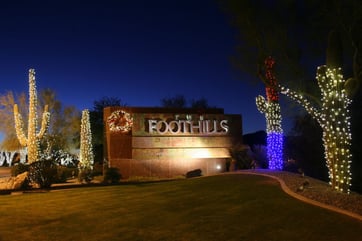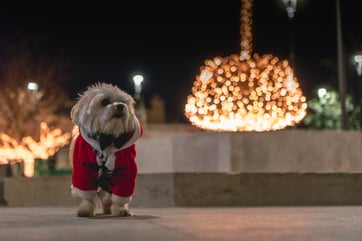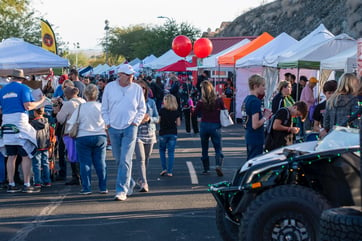 The Kick Off Party will also bring back the popular Marketplace Street, only with a much more delicate focus on local artisans, providing a holiday arts and crafts shopping experience in the vendor Marketplace. Back for 2023, is our vendor marketplace showcasing local Ahwatukee businesses who will be joining us back at the festival to highlight all sorts of local businesses we have in the community.
The popular "Tavern/Beer Garden" for 2023, is sponsored by local restaurant and brewery, WCKD Brewery. The larger beer garden will showcase craft food and beer from local WCKD Brewery and a variety of wines from different regions curated by a local sommelier, champagne and seltzers. Drink tickets will be $8, or 3 for $20. Spencer 4 Hire will host outdoor games such as cornole inside the 21+ venue. "Candy Cane Lane" which will house the inflatables and Santa's Village will host Santa for complimentary family photos and time with the big man himself from 12pm-5pm.
In addition to the Tavern, food can be found along Food Truck Trail and throughout Candy Cane Lane.
The entertainment stage will also be a main focus this year including quality headlining live music from local bands.
Community Stage Performances
10AM - Emcee Welcome
10:15-11AM - Dodge the Caravan Local Band
11AM - Desert Sound Drum Corp
11:15AM-12PM - Mariachi Estrella de Cobre (Copper Star)
12PM-1PM - Ahwatukee Children's Theatre
1:00PM - Desert Sound Drum Corp
Live Band Performances
1:30-4PM - The Boondocks Country Duo
4:30-7PM - Lil Debbie Band
7:30-10:30PM - People Who Could Fly
The named charity for 2023, is the Junior League of Phoenix, an organization of women committed to promoting voluntarism, developing the potential of women, and to improving the community through the effective action and leadership of trained volunteers. Its purpose is exclusively educational and charitable. Junior League of Phoenix will be heading up Santa's Village for the day. To learn more about Junior League of Phoenix, visit https://www.jlp.org. Proceeds from the holiday festival will benefit the Junior League of Phoenix and the Foothills Community Association, who is now responsible for the light display along Chandler Boulevard during the holiday season.
Based upon past attendance, FOL anticipates at least 10-12,000 people will attend the event at some point during the day. The best way our community can support LUA in 2023 is to volunteer, sponsor and come out and enjoy the day with family, friends and co-workers and support local. LUA is still currently seeking community volunteers, event sponsors, marketplace vendors and motorcycle parade partipants. For questions or further information about LUA Holiday Festival please visit lightupahwatukee.org.
AHWATUKEE'S FAMILY-FRIENDLY HOLIDAY FESTIVAL IS BACK
Back in the spotlight for November 2023 is Ahwatukee's biggest community celebration, Light Up Ahwatukee's Holiday Festival. The festival will take place on Saturday, November 18th, the week prior to Thanksgiving at Desert Foothills Park. The family-friendly festival is a great way to kick-off the holiday season and get into the Christmas spirit. The event on November 18th will begin at 10am and will continue until 10pm.
SCHEDULE OF EVENTS:
The festival will be held from 10:00AM to 10:00PM
10:00AM - Doors open - admission to festival is free.
11:00AM-10:0PM - 21+ WCKD Tavern/Beer Garden (Drink tickets available for $8 or 3 for $20)
10:00AM-1:00PM - Community Performances on Stage
1:30PM-10:00PM - Live Entertainment on Stage
10:00AM-5:30PM - Candy Cane Lane/Inflatables (All day wristbands available for $25)
10:00AM-5:30PM - Food Truck Trail
12:00PM-5:30PM - Junior League Santa's Village with activities
10:00AM-5:30PM - Marketplace Street Village
6:00PM - Holiday Motorcycle Parade